Gold 1999 Jeep Cherokee, XJ
The 1999 Jeep Cherokee was fully restored at NFI Empire. At NFI Empire, we do not overlook a single detail; that attention to detail can be seen in all our builds. Follow each build or restoration and you will see the process from beginning to end. We treat every restoration like it is our own vehicle. Not a single portion of the restoration is outsourced; we buy, sell, and build within our Pennsylvania facilities. We are located in the industrial heart of Erie PA where we were founded on hard work and dedication.
What you are looking at is clearly a masterpiece. You will not find another one like it. Over a period of time we have built and developed relationships with some of the most hard to get into, major, top of the line manufacturers in the industry allowing us to create an extraordinary product.
This is a 1999 Jeep Cherokee XJ. The entire thing has been ripped down and yes, it is basically brand new. Jeep currently has the bead lock style 16inch wheels and 33inch tires.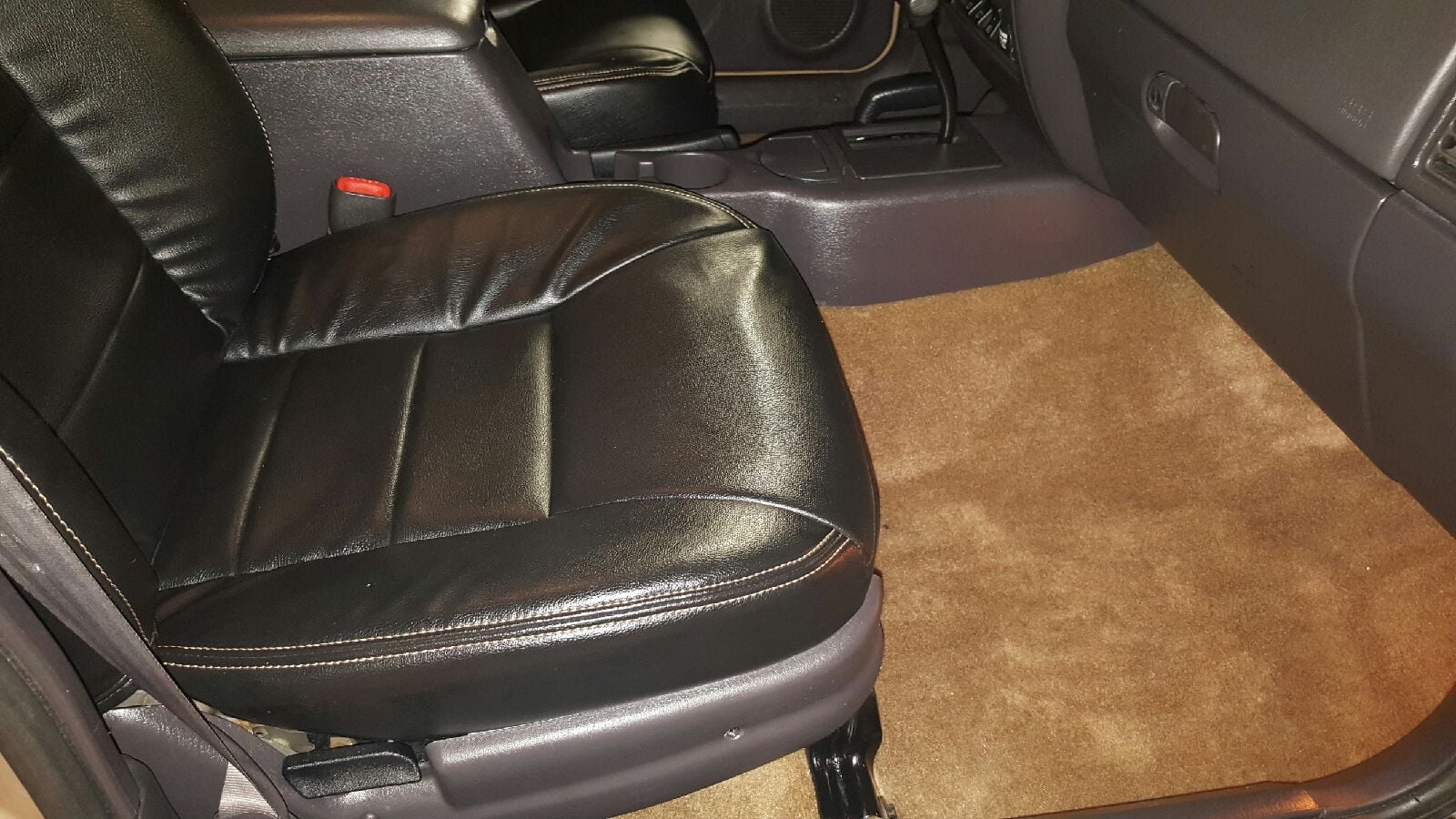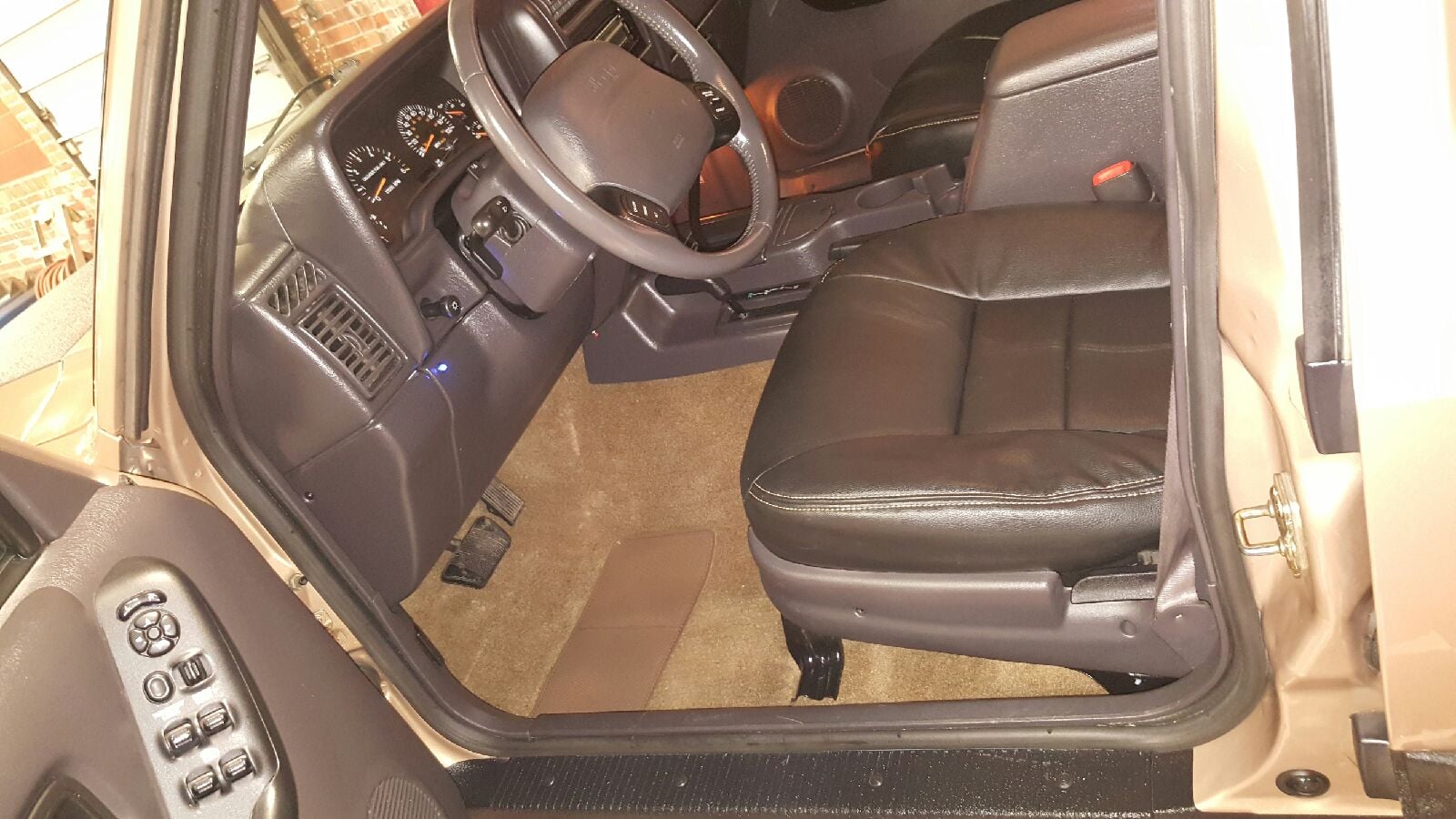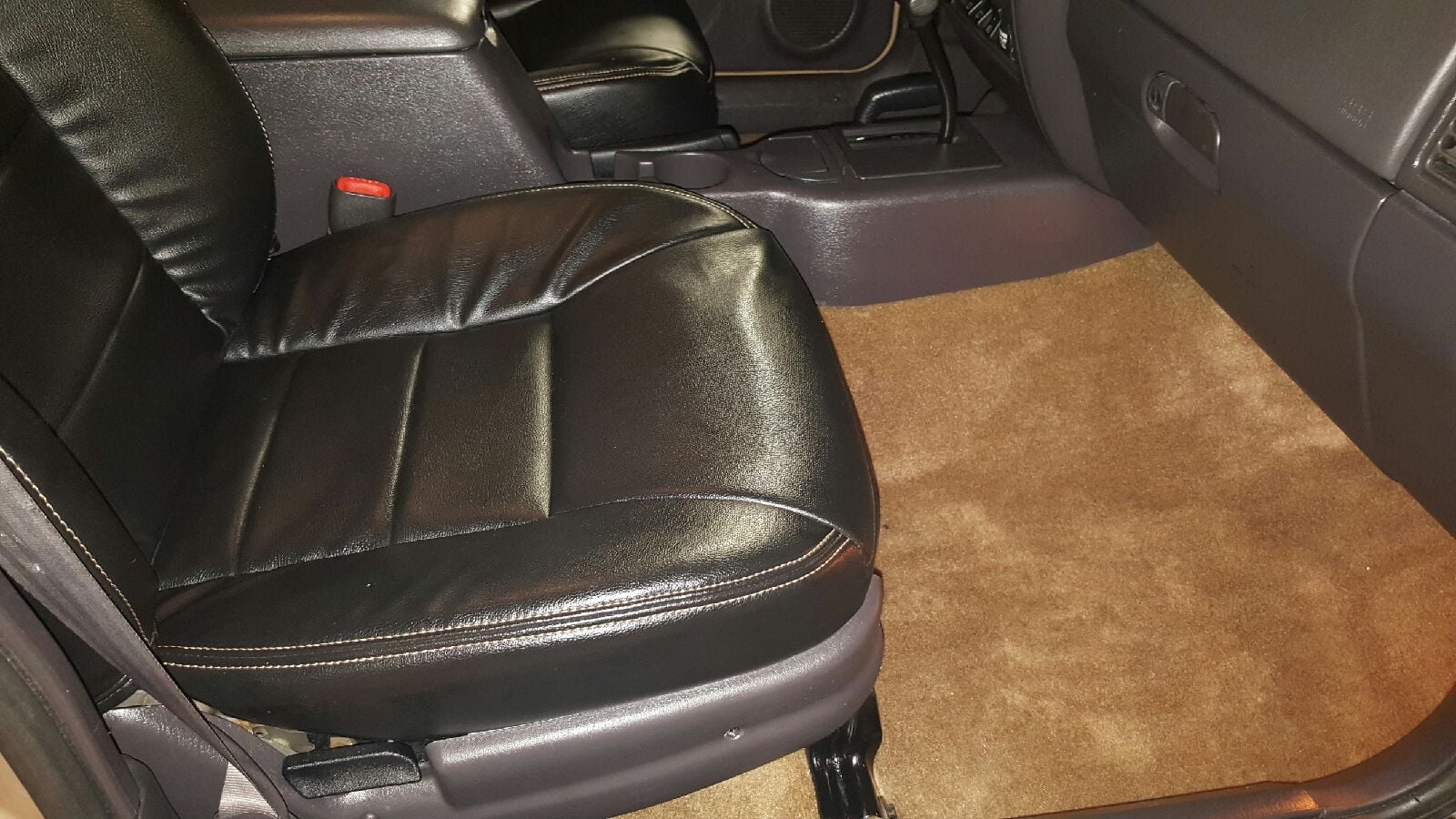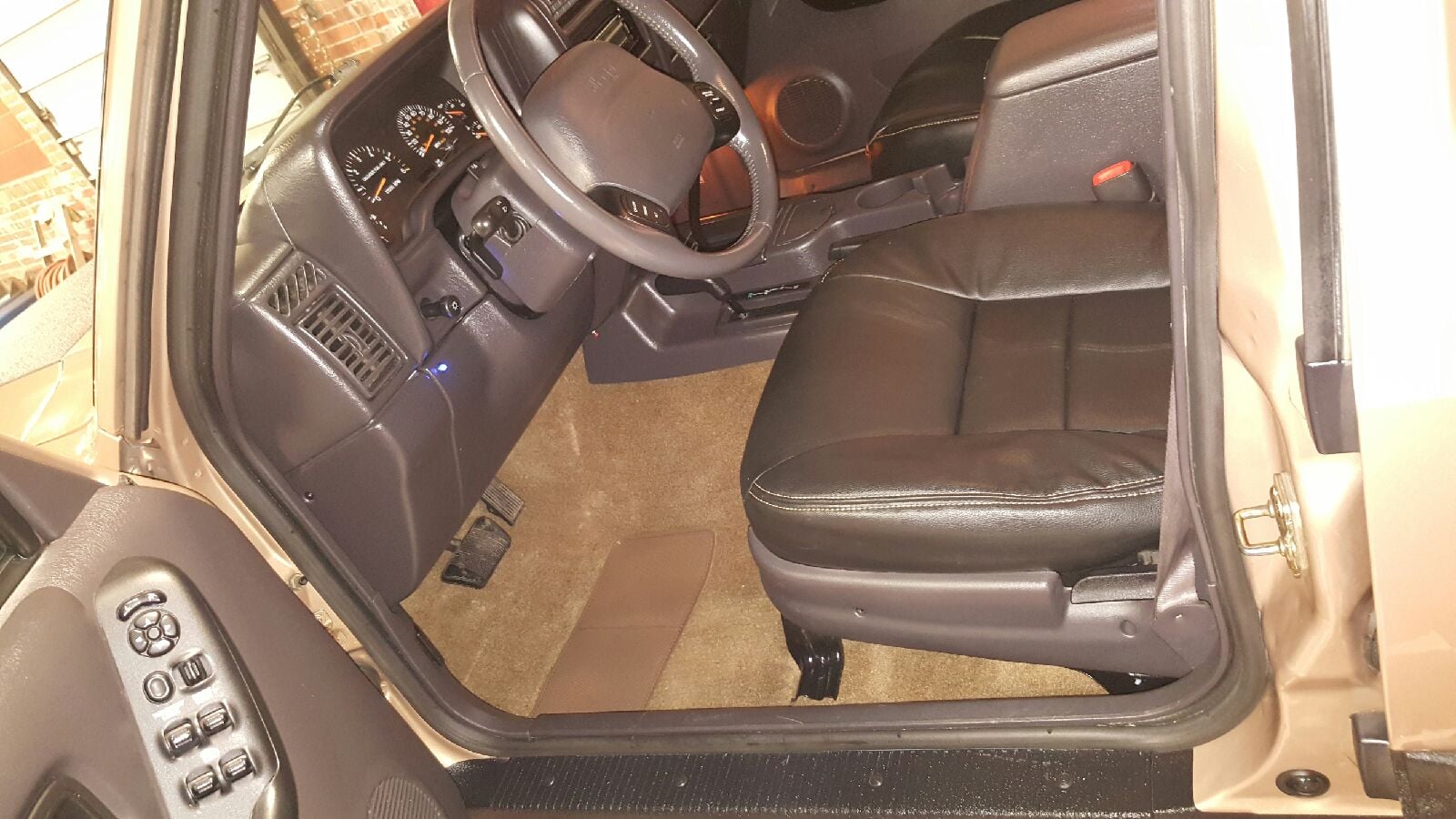 1999 Jeep Cherokee XJ
Gold exterior that has been professionally refinished.
New Black Leather Interior, with color matched stitching and Gold NFI Logos on the front seats
New Tan carpet
New factory headliner
New TruckLite LED Headlamps
New LED fog lights in the front bumper
New LED fog lights / reverse lights in the rear bumper
New JCR Crusader Front Bumper – Sprayed with a Military Grade / Industrial Grade Liner
New JCR Crusader Rear Bumper – Sprayed with a Military Grade / Industrial Grade Liner
New JCR Classic Rock Sliders
New JCR Intergraded Rear Lower Quarter Panel Armor
New Rackworks Rubicon Series Roof Rack
New Integrated LED light bar
The entire motor has been gone through, Top to bottom.
New Aluminum Valve Cover
New Gaskets
New Plugs
New Wires
New Cap
New rotor
New NFI Empire Differential Covers
New 16-inch BeadLock Wheels
New 35-inch M/T tires
New Lug Nuts
New Brake Lines
Everything under this thing is also brand new, or has been stripped down and made to be brand new again, such as the non wear items like calipers and drive shafts.
New Wheel Bearings
Wheel Hubs
New U-Joints
New Drums and Hardware
New Fluids
New Rotors
New Brakes
Fresh Dana 30 front
Fresh Chry 8.25 Rear
Gearing is very important with these Jeeps and it is included in the purchase of the vehicle. Different users want different gearing depending on what they will be doing with the Jeep and where. Any of our Jeeps will be outfitted with your choice of gearing options prior to pickup or shipping. We do this so you can actually have exactly what you want in YOUR Jeep.
New 6.5-inch Iron Rock Offroad Critical Path Long Arm Suspension Kit. (What is a long arm? A way better lift that allows for performance that will not even compare to a traditional kit. A long arm kit will also provide a much better than stock ride, usually a lifted vehicle suffers ride comfort, these kits allow a ride comfort upgrade)
The Entire Frame has been cleaned to look like it was never out of the factory, then it is lined with a Military grade / Industrial grade liner which will protect it for the rest of its life.
New IRO Slip Yoke Eliminator
New 2.5inch Performance Cat Back Exhaust System
New IRO Heavy Duty Over the Knuckle Steering kit
All of the bolts and nuts in the lift and components are brand new. We are not re-using stock hardware. No corners have been cut.
New Kenwood Media deck which allows for I-pod / Android Integration and Bluetooth.
New mounting hardware
New wiring hardware
New Blacked out Tail lights
Power Windows
Power Locks
Keyless Entry
Security Alarm System
Cruise Control
Blacked out corner lights
Full Size Receiver Hitch
New Rear Hatch Pumps
The fenders, rockers, and raised part of the hood has been covered with a Military Grade / Industrial Grade liner
are you ready to build your custom Jeep?