red 2000 2dr Jeep Cherokee, XJ
What you are looking at is clearly a masterpiece. You will not find another one like it. Over a period of time we have built and developed relationships with some of the most hard to get into, major, top of the line manufacturers in the industry allowing us to create an extraordinary product.
This will be an incredible 2000 Jeep Cherokee XJ. Rare 2 door model. The entire thing has been ripped down and yes, it is basically brand new.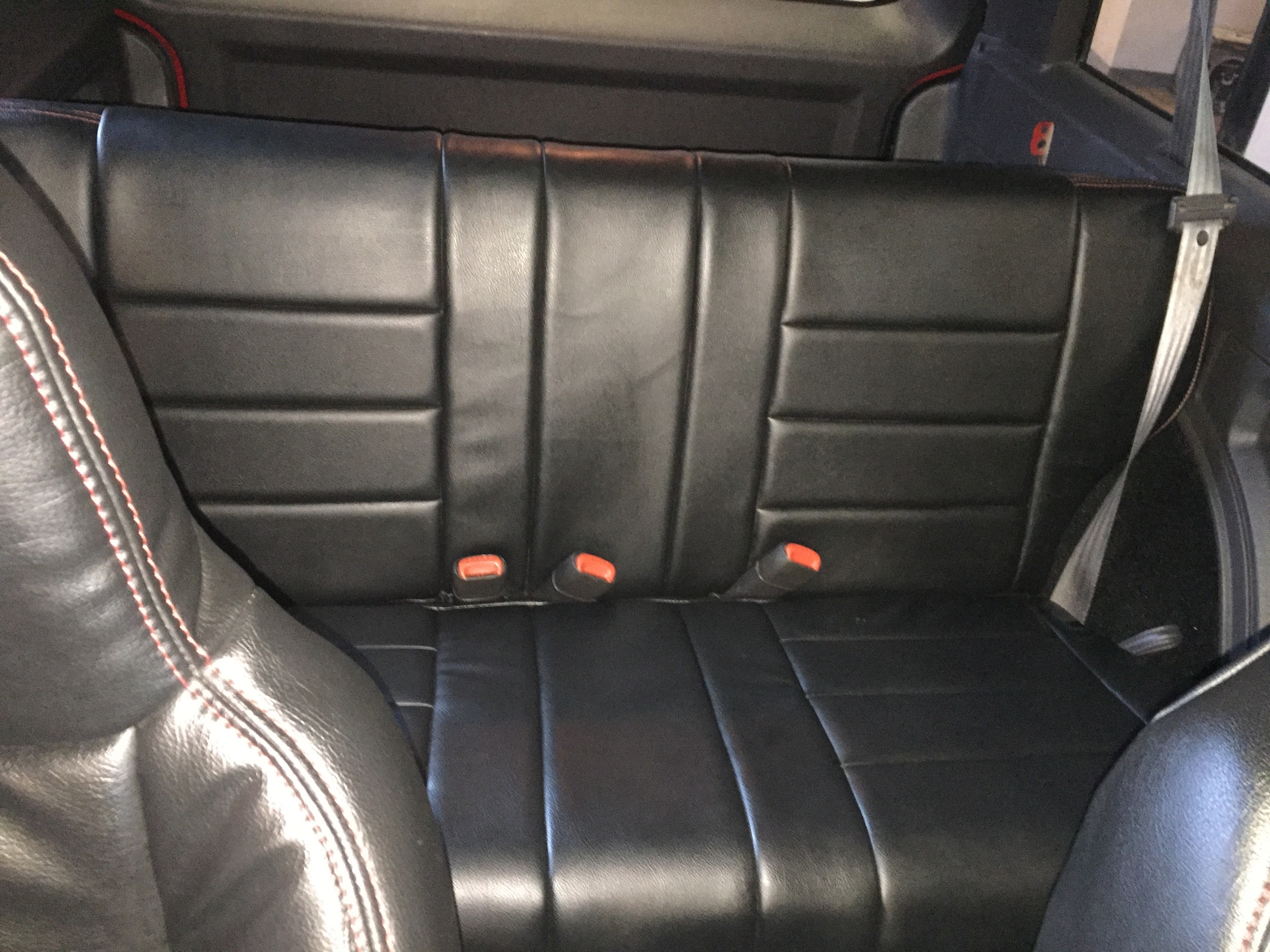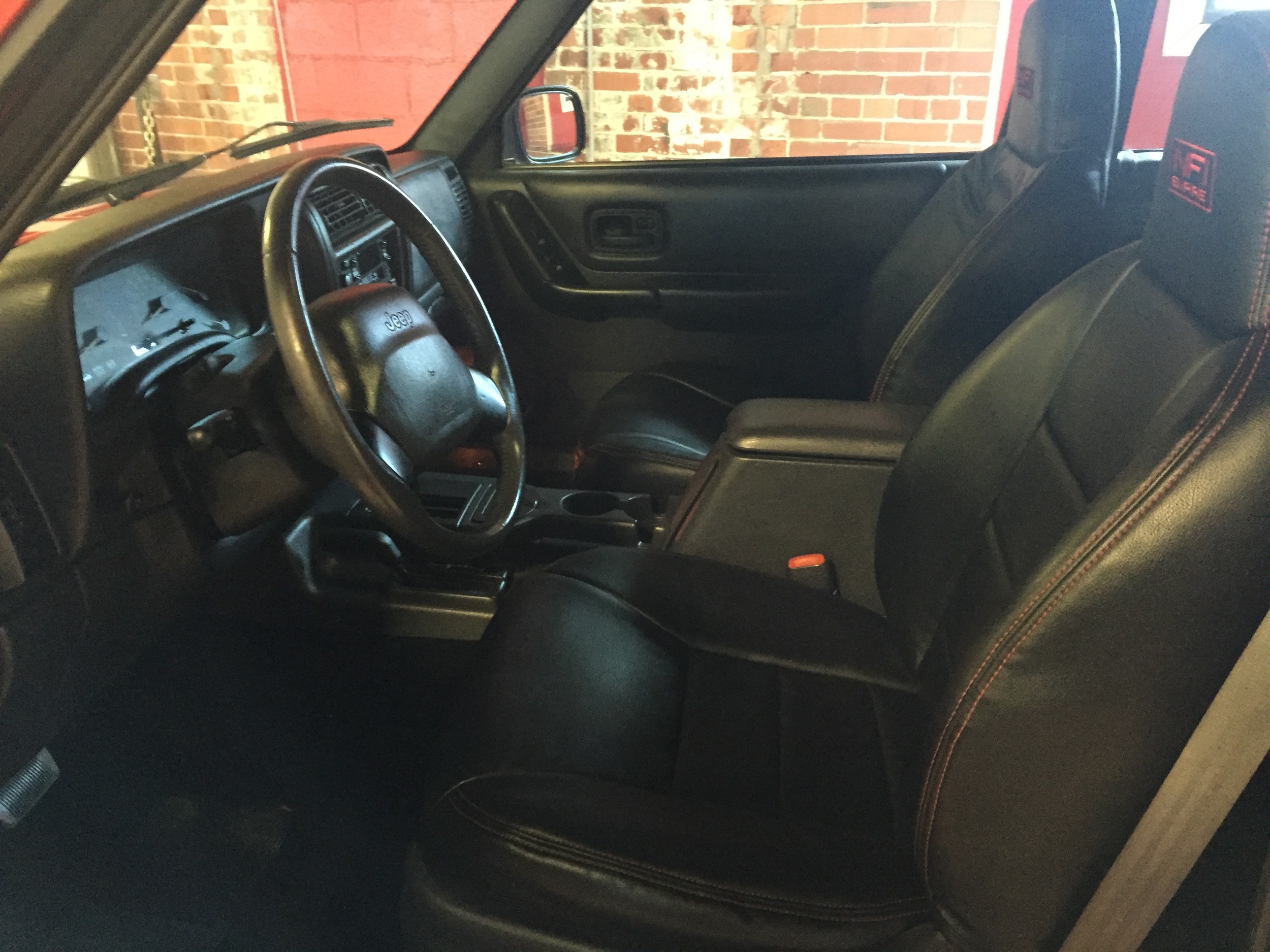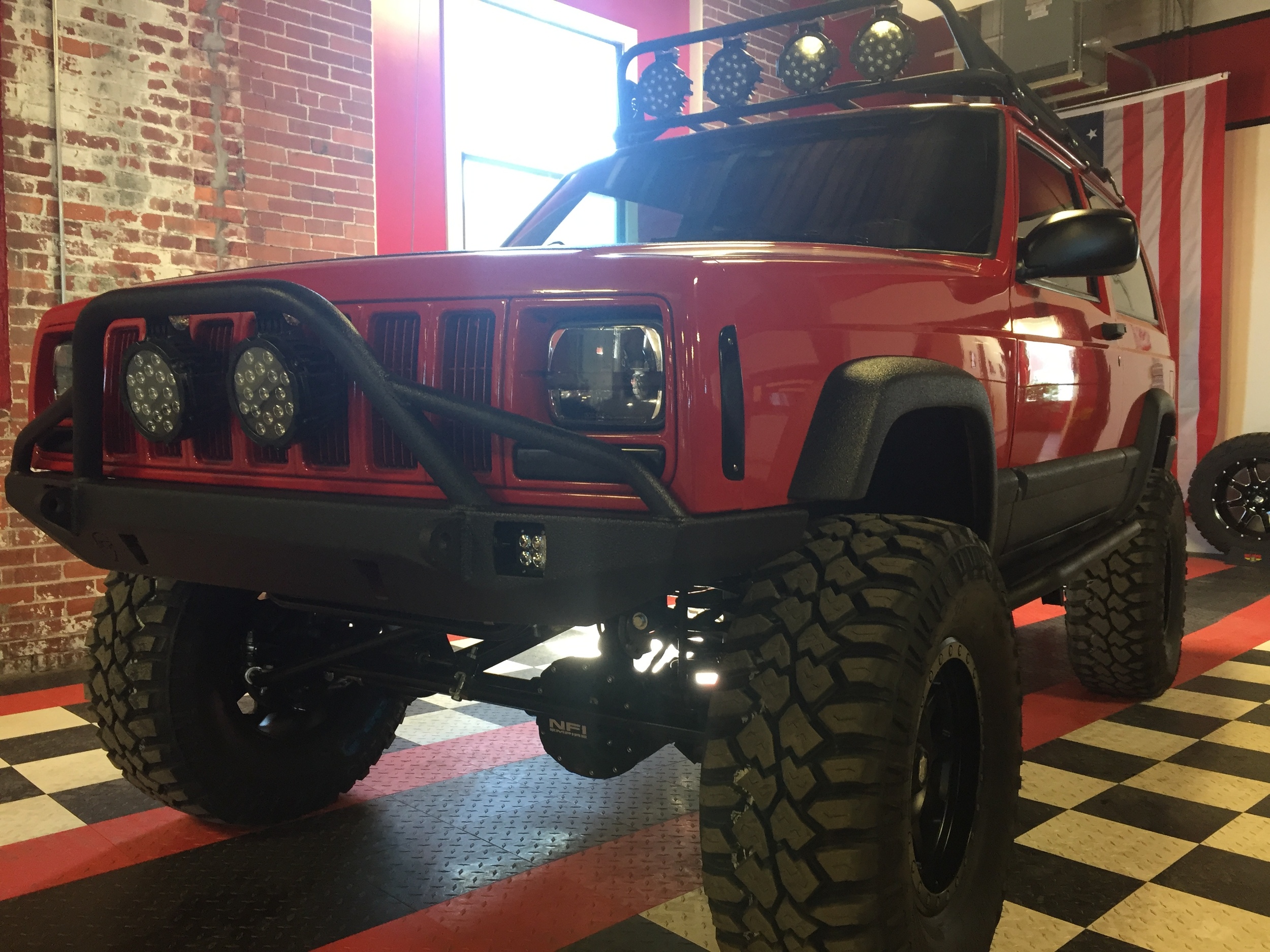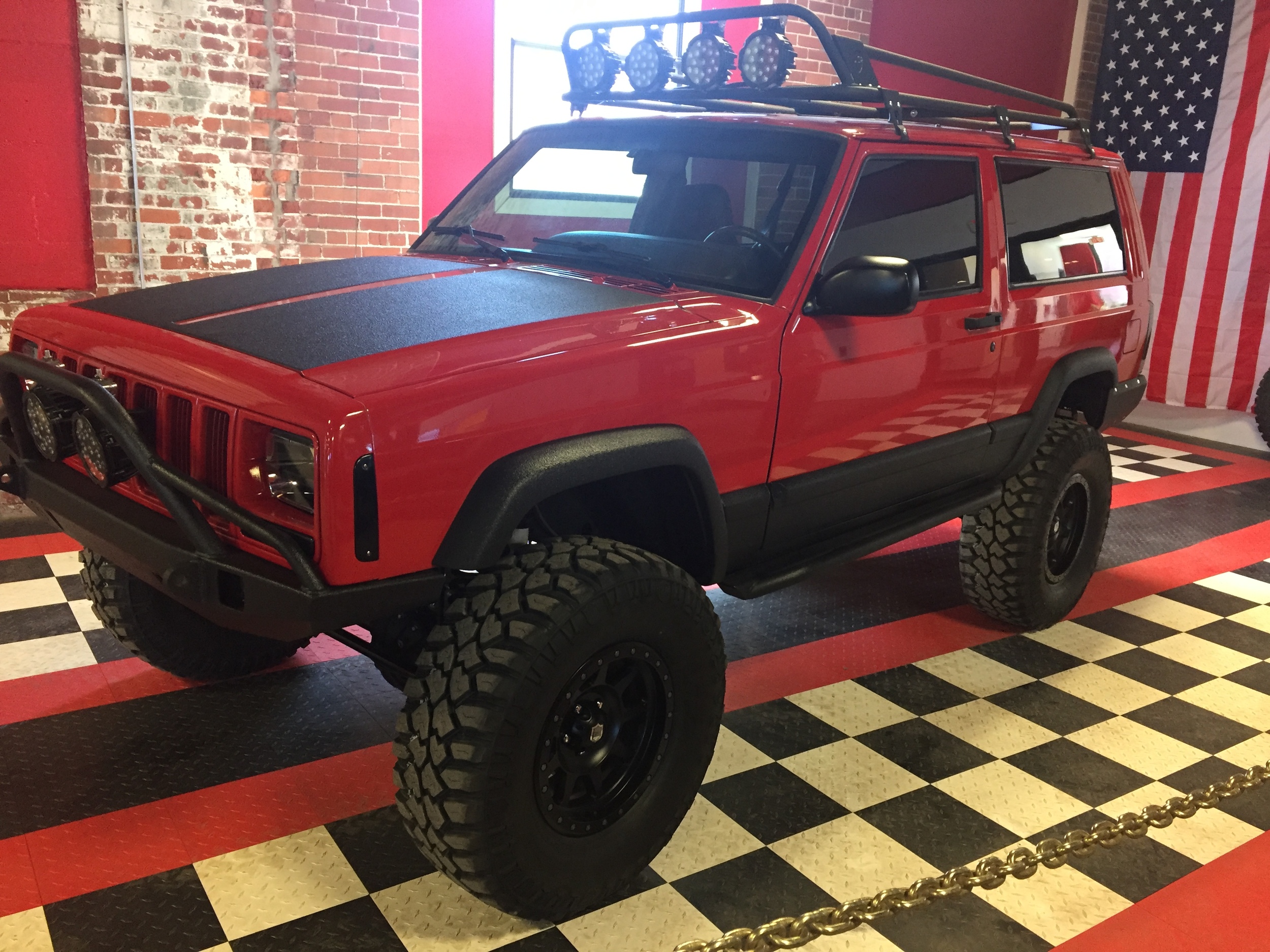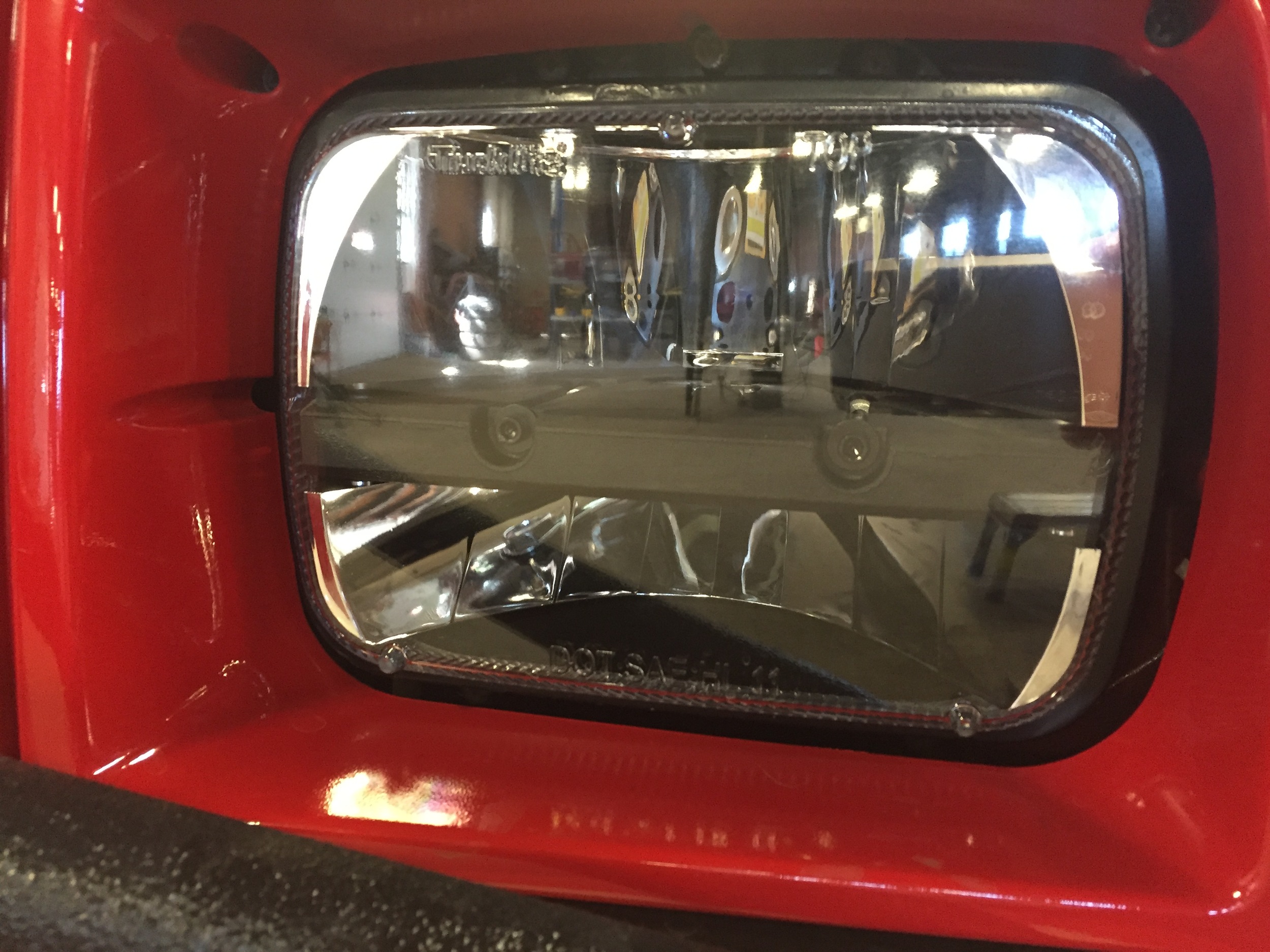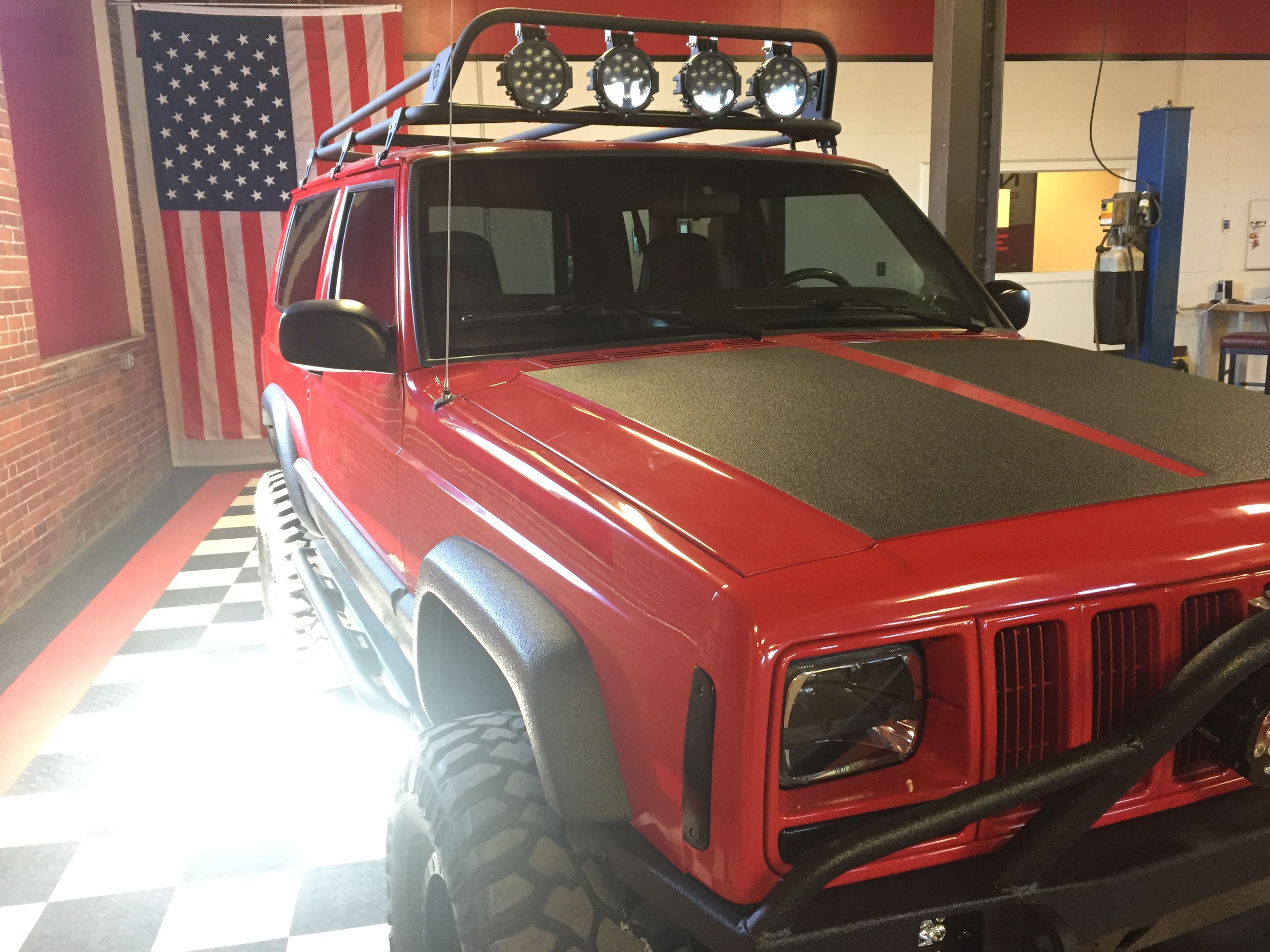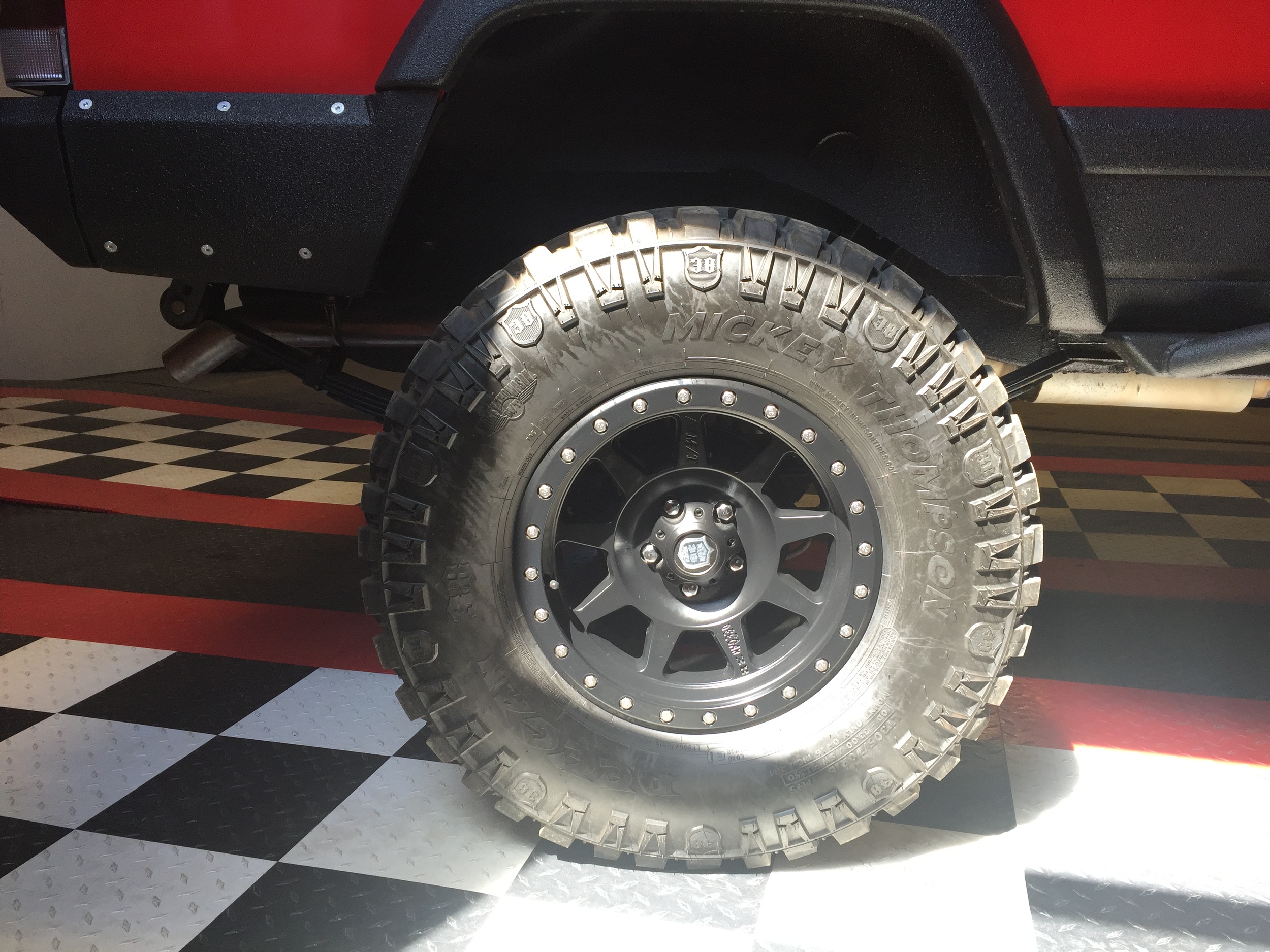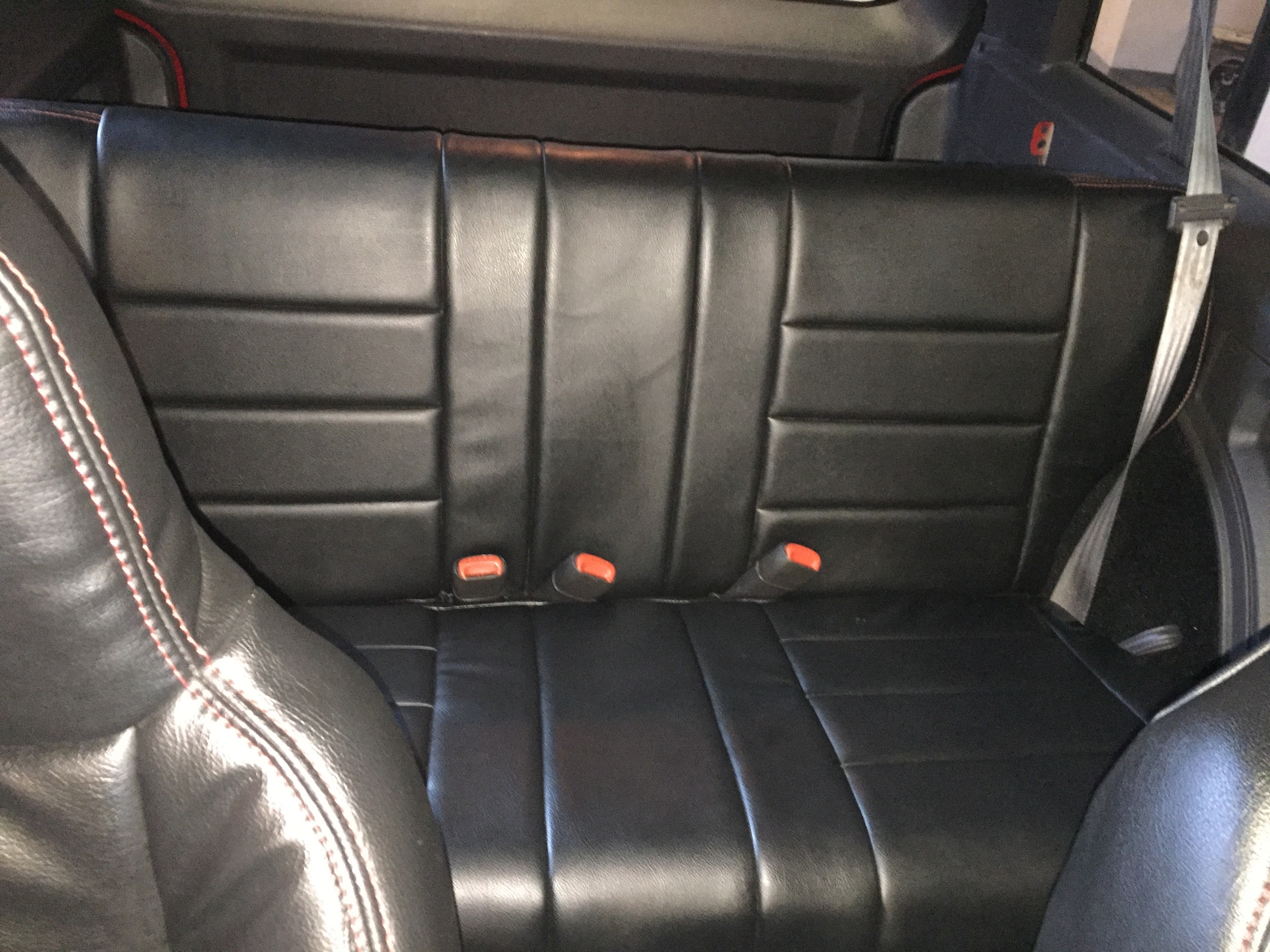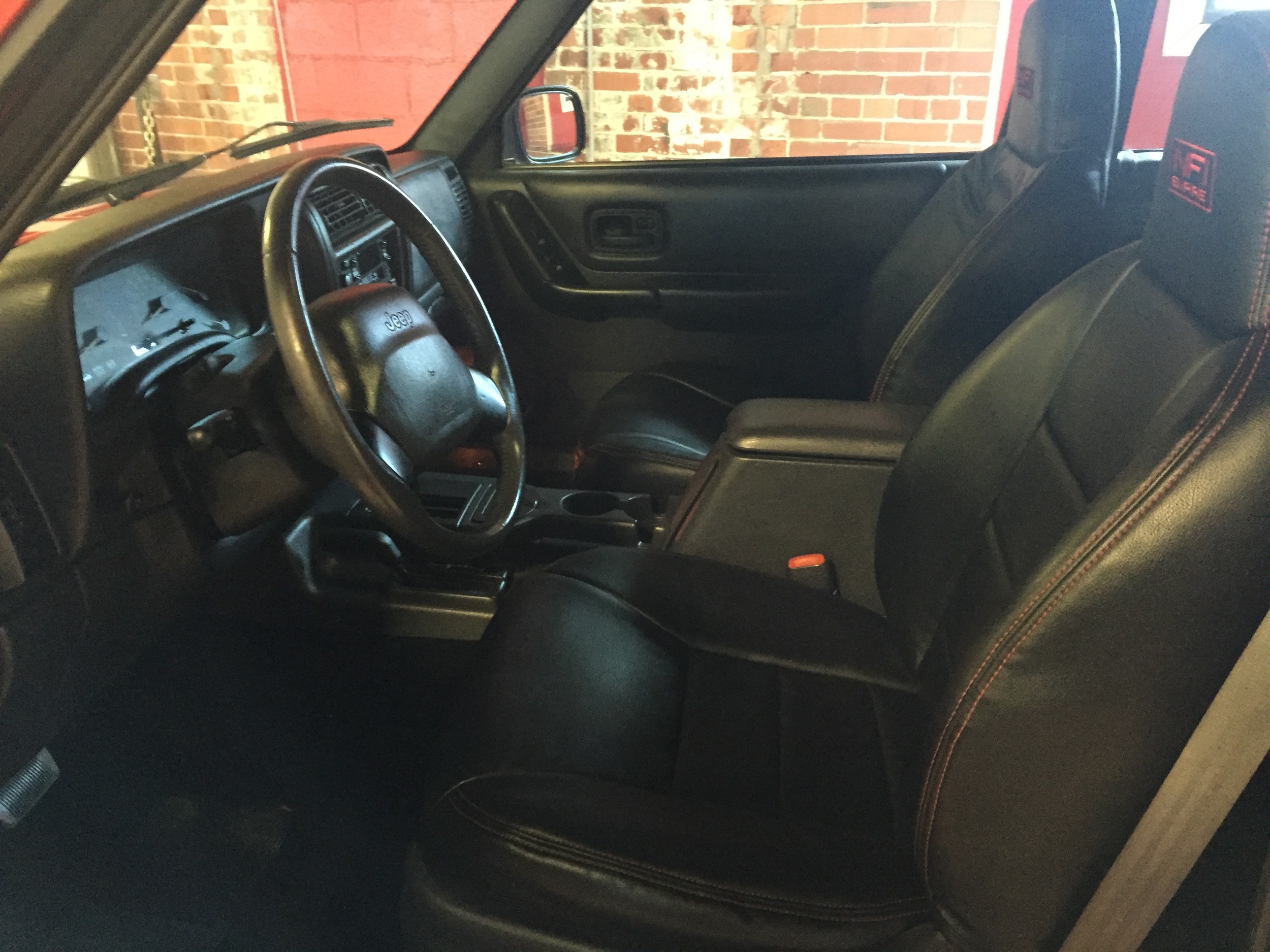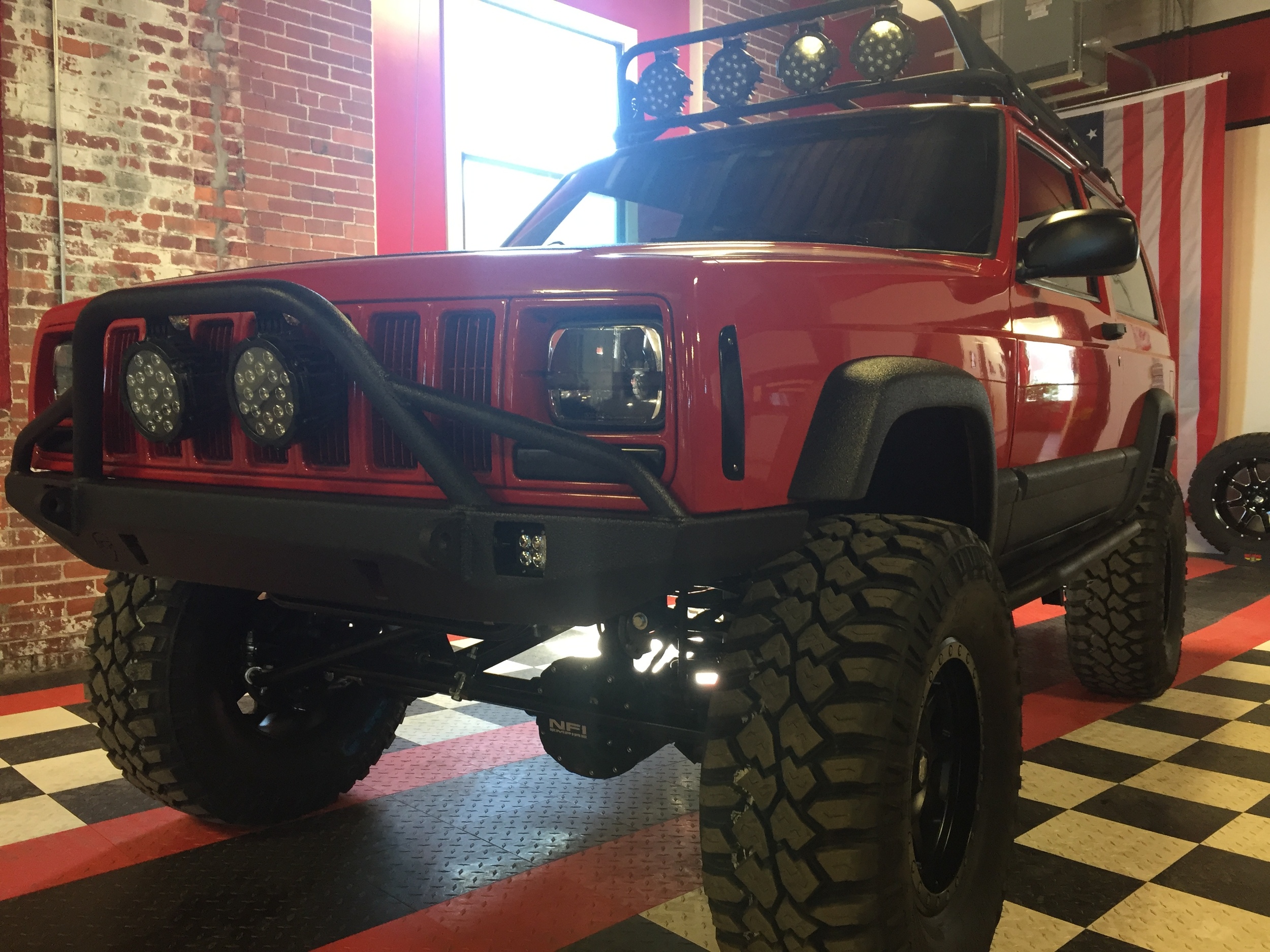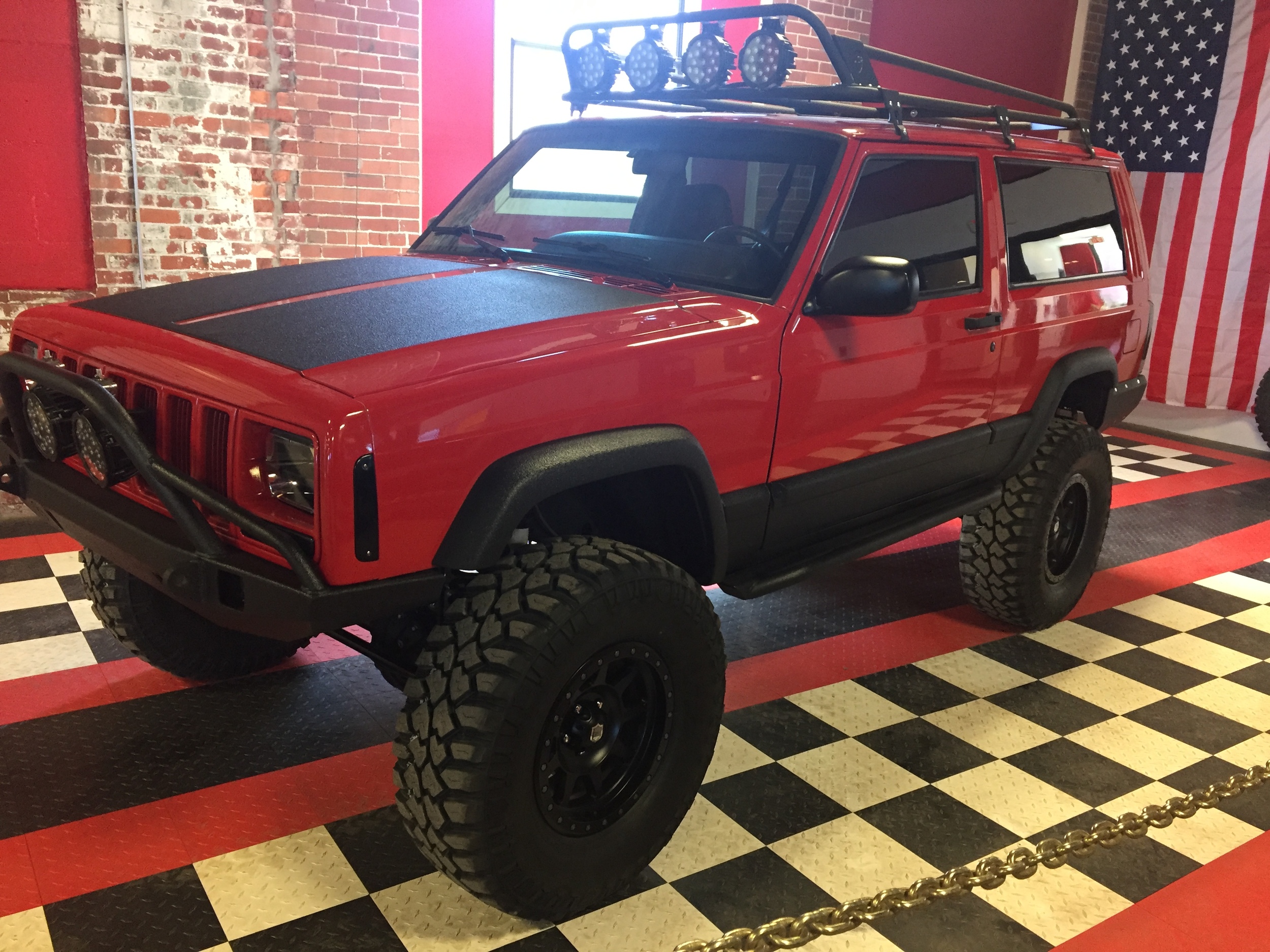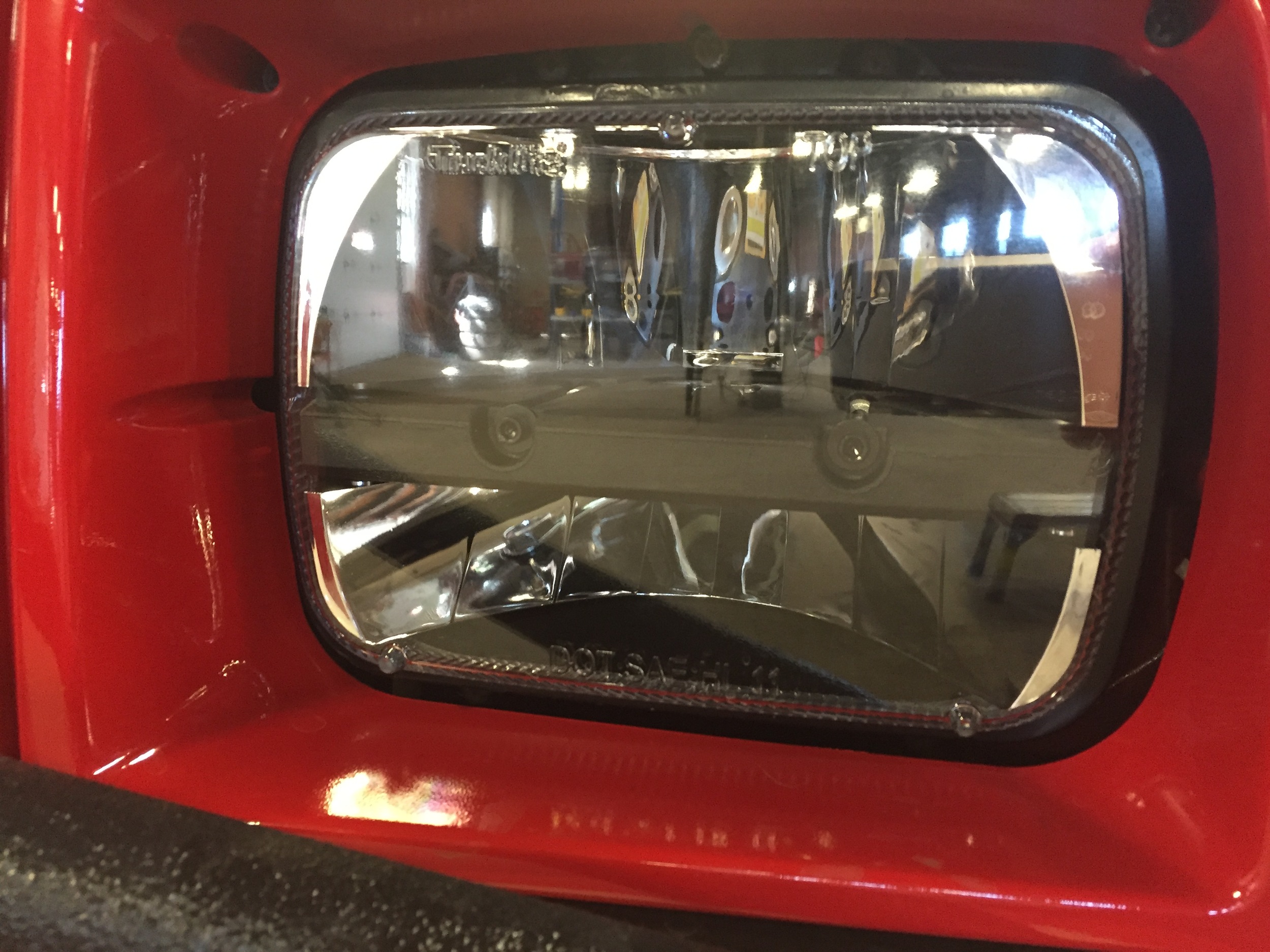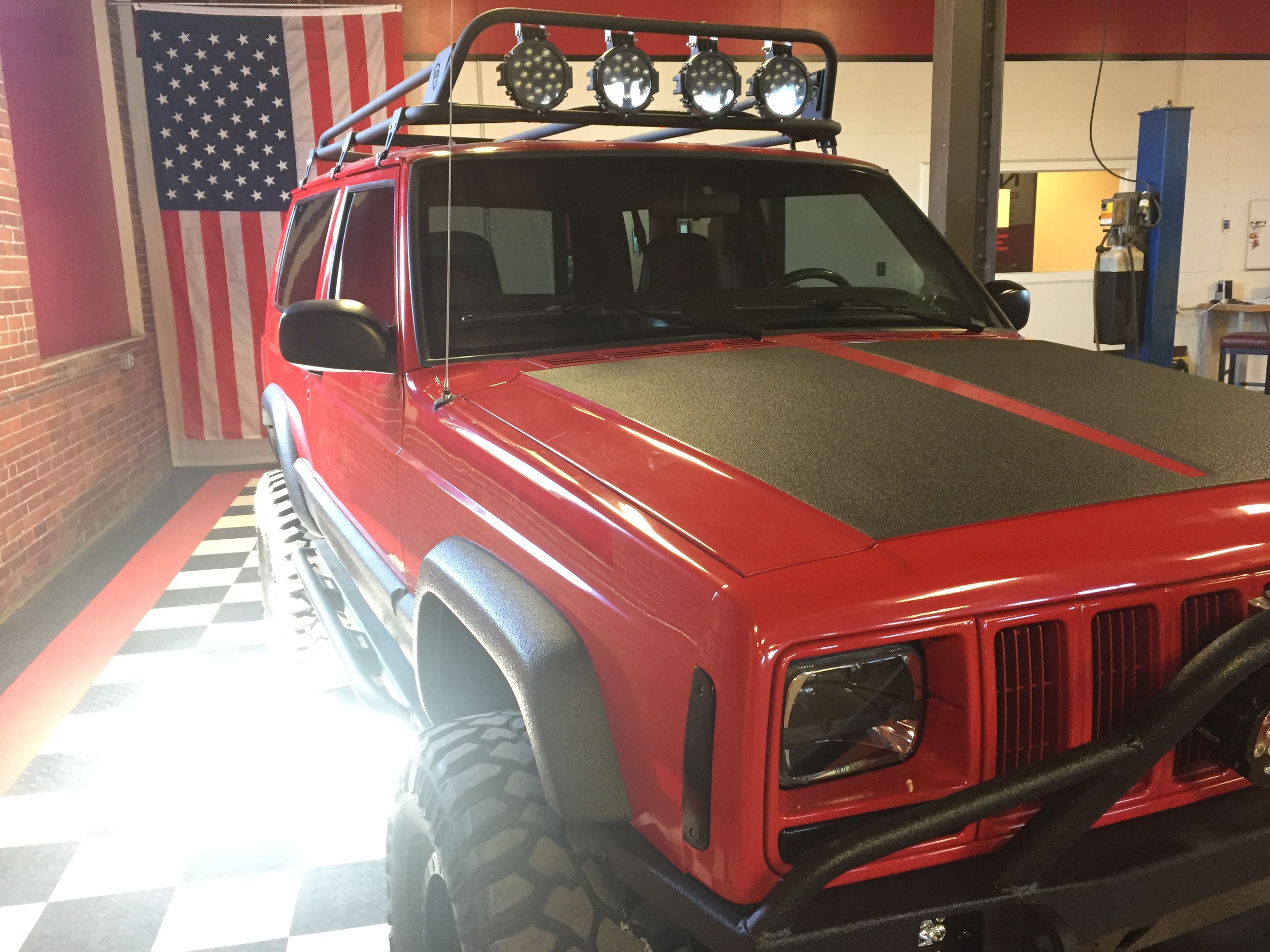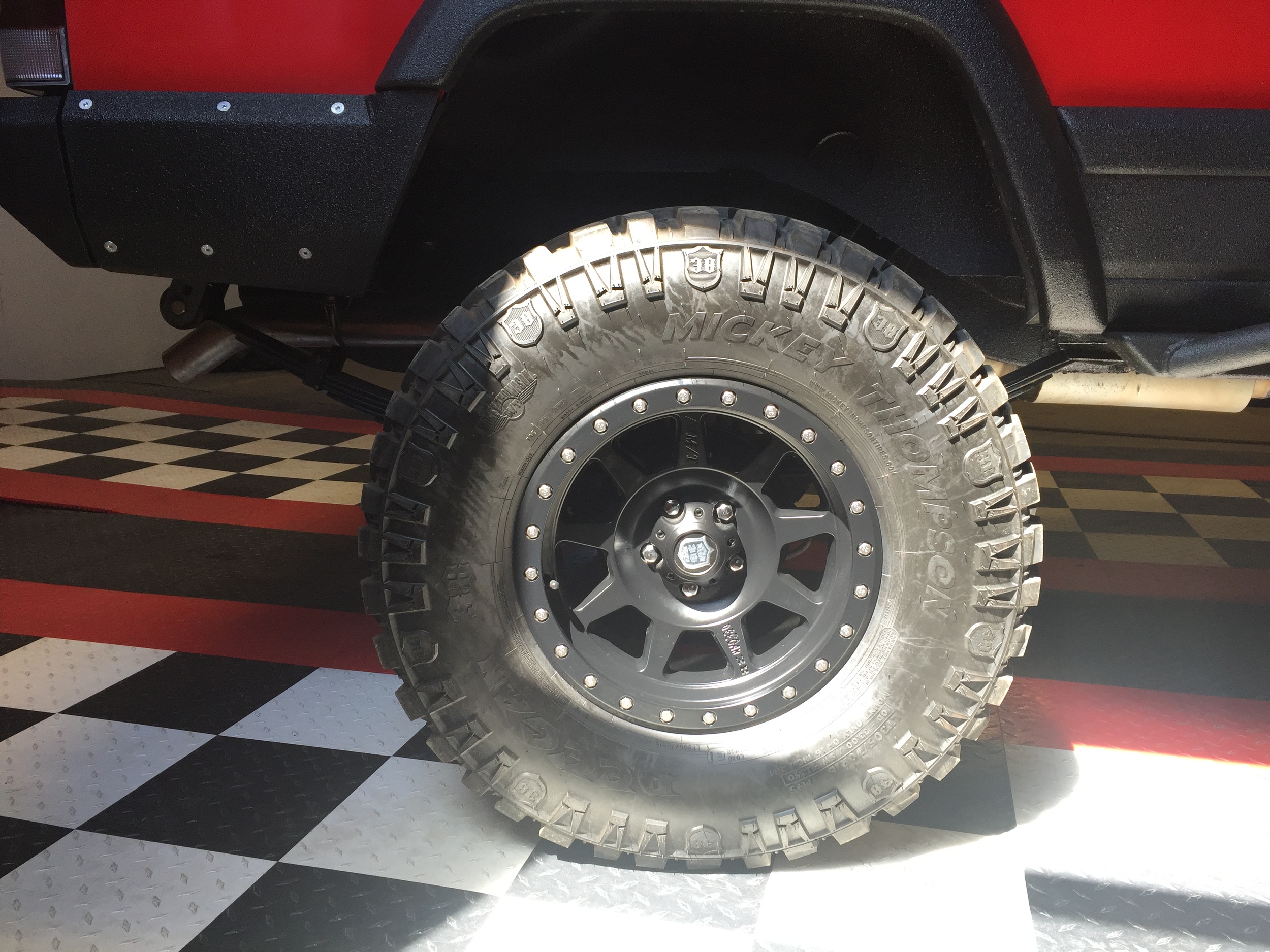 Here is a list of what you will receive
6.5in Long Arm Lift, 16in Bead lock wheels, 33in tires, completely overhaul on the motor and drive train, LED headlights, LED light bars, JCR front Stinger bumper, JCR rear Bumper, Rear Quarter Armor, Sunroof, New Vinyl Interior, New Headliner, New Carpet, New Exhaust, New Brakes, New Bearings, New U-Joints, New Slip Yoke Eliminator, Kevlar Lining Package from the molding down and on the raised parts of the hood. Blacked out lights package. New tail lights. Media Deck with I-pod integration. This project is still being built. More pics to come.