NFI series three
Building your dream Jeep or 4x4 has never been easier!
Choose your Jeep or 4x4 or Bring your Jeep or 4x4
Choose your level of build
Our talented staff takes care of the rest
The finished product is delivered to your door step or available for pickup at either one of our locations
Pricing:
NFI Series 3: CJ, YJ, TJ, LJ, XJ Package From $19,500
NFI Series 3: JK Package From $19,900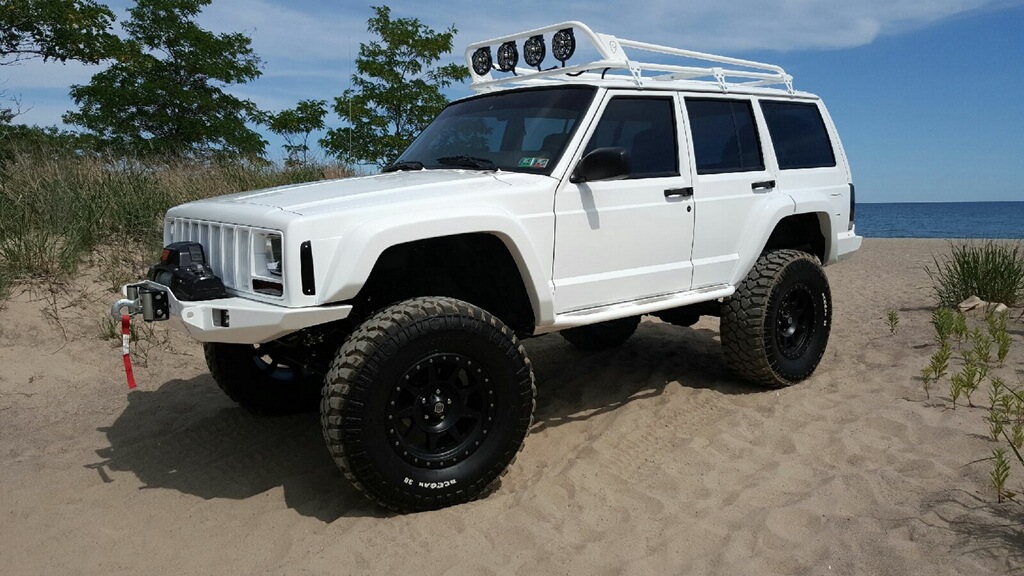 Here is a list of what you will receive
Complete Custom Built Vehicle
Custom Paint or Wrap (Choice of Color/Design)
Custom Heavy Duty Front Bumper
Custom Heavy Duty Rear Bumper
Custom Off-Raod Wheels
Custom Off-Road Tires
HD Performance Winch
Rock Sliders
Rear Tire Carrier
Rear Wheel & Tire
Performance LED Lighting
Custom Interior (including headliner, carpet, seats)
Complete Off-Road Suspension
HD Steering Kit
Slip Yoke Eliminator
Kevlar Liner
Enamel All Driveline Components
HD Performance Brakes
NFI Diff Covers
New Bearings
New Ball Joints
New U-Joints
New Valve Cover
Performance Exhaust
Complete Tune-Up
Performance Fluids
New Seals
New Gaskets
New Belts
New Optima Battery
MP3 Media Deck-Bluetooth
NFI Series Badging
Questions?
Call or Text: 814-746-4213
Need Help with Financing
Give us a call! Extremely aggressive rates available.
We Ship. We Deliver. We Finance...Worldwide.
Want the Jeep or 4x4 but not sure how to ship it?
Give us a call! We work with some of the countries largest shipping companies and have shipped Jeeps all over the country.