Make the most of your shopping experience by creating
an account. You can:

Access your saved cars on any device.
Receive Price Alert emails when price changes,
new offers become available or a vehicle is sold.



Not registered? click here
SELL YOUR VEHICLE WITH NFI EMPIRE
Why consign through NFI Empire?
Services NFI empire offers
We get top dollar = More MONEY in your pocket
Financing options available to the buyer
Nationwide shipping right to the buyers doorstep
Buyers can trade – We accept most buyer's trade-ins
Full detail package (Valued over $300 +)
Digital sales platform (Valued over $500+ )
Professional photography (Valued over $150+)
Extended warranty programs available to buyers
Fully insured lot serves as a confident place to buy from
We can improve your vehicle (lifts, tires, wheels and more)
Professional marketing by our reputable brand
No more hassle for you! No LATE NIGHT CALLS
No more dealing with tire kickers
We ensure safety. Having strangers come to your home to look at your vehicle may not create a safe environment.
Give us a call to see if your vehicle is a fit to sell through NFI Empire
Once you drop your vehicle off at NFI Empire, the only call you will have to worry about is the call coming from our team telling you, your vehicle is SOLD, and your check is on its way!
RECENTLY SOLD ON CONSIGNMENT
Past Customer Experiences:
"The consignment process was fast and easy. NFI Empire got me exactly what I wanted for my Jeep. I went on vacation, and when I got home they already had my Jeep sold. "
— Chris D.
"Have to give lots of credit to Steve at NFI Empire. Again they treated me awesome and did the dirty work of selling my truck for me. I definitely recommend them to anyone that's looking for a vehicle or who needs help selling theirs! They are beyond fair with you! A+ service all around!!!"
– Cody W.
" Can't thank Justin, Nicole, Steve, and Jim enough for all the work time they put into selling my car. Certainly went above and beyond to get the car sold. Highly recommend NFI to anyone looking to sell or buy. Will definitely be back someday to buy from them"
– Spencer C.
"NFI made selling my vehicle easy! I literally dropped it off, and they did all the heavy work. Anytime they got an offer Nicole or Steve would call me and run it by me. They were very professional, and made me feel comfortable the whole time."
– Jen T.
"There really is no better way to sell your vehicle! They advertise, finance, and ship the vehicle for you!"
– Ryan F.
"I am so happy I decided to go through NFI to sell my vehicle, because dealing with Craigslist callers at all hours of the day was getting to be too much. Also they financed and shipped for me, which would have made selling my car impossible."
– Ted G.
"NFI Empire sold my vehicle for my QUICK! It only took them 1 week and they got me exactly what I wanted for it!"
– Sarah G.
"These guys are the real deal! They sold my truck at exactly what I was asking! "
– Bob T.
Would you like to read more or possibly leave us a review?
Questions?
Call with any questions - 814-746-4213
Email Us! - sales@nfiempire.com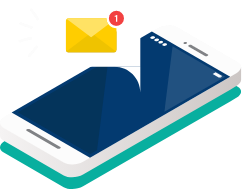 DO YOU WANT OUR EXCLUSIVE
COUPONS, EVENTS, AND INVENTORY