Make the most of your shopping experience by creating
an account. You can:

Access your saved cars on any device.
Receive Price Alert emails when price changes,
new offers become available or a vehicle is sold.



Not registered? click here
Our Services
WHAT CAN NFI OFFER TO YOU?
OUR SERVICE DEPARTMENT IS OPEN TO ALL MAKES AND MODELS:
FULL SERVICE GARAGE:
PA State Inspection

Engine Diagnostic

Suspension Diagnostic

Safety Inspection

Oil, Lube and Filter

Transmission Maintenance

Wheel Balance

Computer Diagnostics

Brake Service & Systems
AFTERMARKET SERVICES:

Lift Kits

Lowering Kits

Exhaust

Performance Upgrades

Enhanced Horsepower

Custom Interior

Custom Audio

Lighting

Wheels and Tires

Bumpers

Side Steps

Winches
**If you don't see what you are looking for listed, please give us a call at 814-746-4213
NFI EMPIRE SERVICE DEPARTMENT:
Car buying doesn't stop at the showroom. NFI Empire is committed to ensuring you have a safe and reliable vehicle for years to come. By providing a fully equipped service and repair shop, you can rest easy knowing that the maintenance or repairs of your used vehicle can be performed with ease and convenience, bringing the same great experience from our showroom right into our service department. Special regular maintenance discounts available on all vehicles purchased from us. Make sure to get your vehicles regularly serviced to ensure the health of your car!
What sets NFI Empire Service apart? NFI Empire's Automotive Service Department provides you with dependable service backed by a Nationwide Warranty for at least 24 months/24,000 miles, a Road Hazard Tire Protection Plan, a Roadside Assistance Program and much more:  
Nationwide Warranty that covers you for at least 24 months or 24,000 miles. Wherever you go, our warranty goes with you and is honored at thousands of locations in North America, giving you peace of mind protection.  
Roadside Assistance coverage so you can get help when you need it most. You are covered for lock out, flat tire repair, fluid delivery, battery jump start or tow with any repair or service of $25 or more. You can be reimbursed up to $75 twice in a year. 
Road Hazard Protection to protect your tires from unpredictable hazards on the road. (Road hazard is an added fee when you purchase tires and is only available with tire purchases)
Lift Kit Warranties Most of our lift kits come with a Lift Kit Warranty. Depending on the brand, you will be fully protected. 
This Warranty covers the following types of repairs and services:
Engine cooling system(s)

Starting and charging systems

Electronic engine management system and other on-board computer systems (engine,body, brake and suspension computers), cruise control systems

Steering/suspension systems, wheel bearings, CV axles and joints, half-shafts and driveshafts

Engine performance or drivability services and repair

Air conditioning, heating and climate control systems
Exhaust system(s)

Brake system(s) 

Fuel system(s)

Electrical system(s) 

Ignition system(s)

Emission control system(s) 

Other minor repairs

Hybrid drive battery replacement(s)* *Warranty repair costs shall in no case exceed the costs of the original repair invoice
What Is Not Covered by Nationwide Warranty
You must pay for any non-warranty service you order to be performed at the same time as the warranty service. This warranty will not apply to your repaired vehicle if it has been damaged by abnormal use, misuse, neglect, accident, and alteration or "tampering with" (by other than the Facility or Facility employees). This warranty does not cover replacement or repairs due to normal wear and tear. The Facility's employees and/or agents do not have authority to modify the terms of this warranty nor to make any promises in addition to those contained in this warranty.
Program Coverage
The Program benefit is limited to the reimbursement of two (2) qualifying roadside assistance incidents within a 365-day period per covered vehicle. Maximum reimbursement amount is seventy-five ($75.00) dollars per eligible incident. To be eligible for this coverage, all you need is an invoice for at least in $25 in service from NFI Empire. Covered services are towing,lock-out assistance, flat tire assistance, fluid delivery, and battery jump start.
How to Obtain Service
In order to receive the fastest service possible, contact the service provider of your choice.  You may be required to have a credit card available for use when calling the Roadside Assistance Dispatcher. 
*TechNet Professional Automotive Service does not endorse any specific roadside assistance service provider.
You, the consumer, are responsible for negotiating any and all fees with the service provider prior to accepting service.
NFI EMPIRE SELLS AND INSTALLS TOP OF THE LINE PRODUCTS.
If you are looking customize your vehicle the search starts here.
There is no project too big or too small, we can do it all, and we can finance your project in minutes!
I want more information
Contact Us
Call – 814-746-4213
FOLLOW US FOR EXCLUSIVE PROMOTIONS
SOME OF THE MANY DISTRIBUTORS NFI EMPIRE IS PARTNERED WITH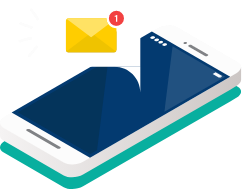 DO YOU WANT OUR EXCLUSIVE
COUPONS, EVENTS, AND INVENTORY