Make the most of your shopping experience by creating
an account. You can:

Access your saved cars on any device.
Receive Price Alert emails when price changes,
new offers become available or a vehicle is sold.



Not registered? click here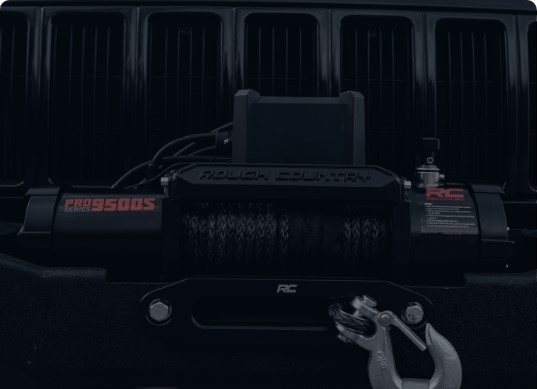 CUSTOMS & PERFORMANCE SHOP
Performance upgrades to take your ride to the next level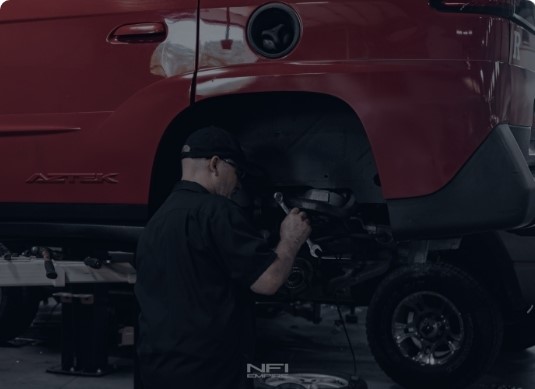 Full service garage for all your vehicle needs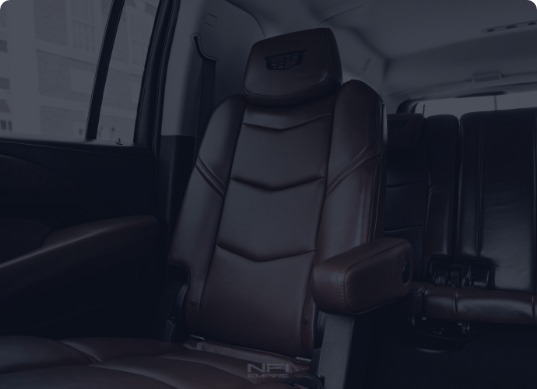 Transform your vehicle with our detailing services
CUSTOMS & PERFORMANCE SHOP
If you are looking to customize your vehicle the search starts here. There is no project too big or too small, we can do it all, and we can finance your project in minutes! We offer financing for all projects, big or small!
We work on all makes and models
We make your ride feel like its brand new
Deep Vacuuming: Thorough cleaning of seats, mats, and carpets, including all crevices and compartments.
Upholstery Cleaning: Cleaning of seats and mats with professional-grade cleaning agents. This may also include leather cleaning and conditioning for leather interiors.Dashboard Cleaning and Polishing: Cleaning and shining of the dashboard and steering wheel.
Door Panel Cleaning: Complete cleaning of door panels, including the pockets.
Window and Windshield Cleaning: Cleaning of all interior glass to ensure visibility is not obstructed by dirt, dust, or streaks.
Deodorizing and Air Purifying: Neutralizing any unpleasant odors and applying a fresh scent. This may also include the cleaning of air vents and replacement or cleaning of air filters.
Car Boot/Trunk Cleaning: Cleaning and vacuuming of the boot or trunk space.
Hand Washing: Detailed washing of the exterior of the car, including the wheel wells and the undercarriage.
Waxing/Polishing: Application of wax or polish to the exterior of the car to give it a glossy finish and protect the paintwork.
Wheel Cleaning and Tire Dressing: Thorough cleaning of wheels and application of dressing to tires to give them a shiny appearance.
Headlight/Taillight Polishing: Cleaning and polishing of headlights and taillights to remove oxidation and improve clarity.
Window Cleaning: Cleaning of exterior glass to remove dirt and smudges.
Chrome Polishing: Polishing of chrome parts to maintain their shine.
Engine Bay Cleaning: Cleaning and degreasing the engine bay.
Engine Bay Detailing: Thorough cleaning, degreasing, and dressing of the engine bay to ensure it's free from grime and dirt.
Ozone Treatment: A treatment that uses an ozone generator to remove stubborn odors like smoke and pet smells from the car's interior.
Leather Conditioning: Application of a conditioner to leather seats and interiors to help prevent cracking, fading, and wear. This can also rejuvenate the look and feel of older leather.
Carpet Shampooing: Deep cleaning and shampooing of the car's carpets and floor mats to remove embedded dirt and stains.
Headlight Restoration: Restoring of clouded or yellowed headlights to improve their clarity and overall appearance.
Paint Correction: Detailed polishing to remove imperfections such as swirl marks, scratches, and oxidation from the paintwork.
Ceramic Coating: Application of a ceramic coating to protect the car's paintwork from environmental damage and make it easier to clean.
Convertible Top Cleaning and Conditioning: Special care for convertible tops, which includes cleaning, protecting, and re-conditioning the fabric or vinyl.
Pet Hair Removal: Special tools and techniques to remove pet hair from upholstery and carpets.
Stain Removal: Specialized spot treatments to remove stubborn stains from upholstery, carpets, and mats.
Glass Polishing and Water Spot Removal: Polishing of glass surfaces to remove scratches, hard water spots, and other imperfections.
Chrome or Metal Polishing: Polishing of metal parts, including chrome, to remove oxidation and restore shine.
I bought my Jeep from Jeep people. I'm beyond excited! I got everything I asked for and more! I'm ecstatic to start my Jeep build, and the service department has been working with me so amazingly. Gabe, you're the best! Thank you for all that you are doing. Chaz, thanks for selling me such a nice Jeep, and making it so easy. 100/100
We bought a truck from NFI Empire a couple of weeks ago. Our salesman, Dan, was great to work with. We also got an exhaust put on the truck at their service department. The whole NFI Empire team made the purchase process a breeze. Everyone was extremely friendly from sales to service. Would definitely recommend if you are searching for a vehicle.
Awesome experience. Every staff member we spoke to was very honest and professional. We also really appreciated the attention to detail that was put into designing and decorating the interior of the building. Highly recommend!
NFI Empire is a fantastic place in North East! Outstanding and attentive service, especially from Aaron Gast. It was truly a pleasure to deal with him and I look forward to the next good experience!
Chaz was great! Patient and understanding! Whole experience at NFI overall was good!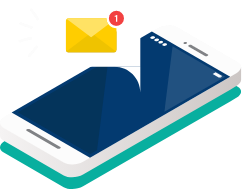 DO YOU WANT OUR EXCLUSIVE
COUPONS, EVENTS, AND INVENTORY