Make the most of your shopping experience by creating
an account. You can:

Access your saved cars on any device.
Receive Price Alert emails when price changes,
new offers become available or a vehicle is sold.



Not registered? click here
1968 Chevrolet Chevy II Nova SS: 396 L78 Big Block with a Muncie 4 speed manual transmission
NFI Empire is honored to represent this remarkable piece of American History for the family of the original owner. A 1968 Chevrolet Chevy II Nova SS 396 L78 Big Block with a Muncie 4 speed manual transmission. The story behind this survivor may be as valuable as the car itself. A one owner, 1,053 mile, special ordered 1 of a kind COPO Nova.
In 1968, Joe went in to see his friend Al Cramer, the owner of Cramer Motors Chevrolet, to order his new 1968 Nova SS. Being the drag racing afficianado that Joe was, it had to be ordered exactly how he wanted it, and not how GM would let him. Joe had to have the high horsepower (375HP) L78 396 big block, 1 of only 667 produced that year for the Nova. No self respecting gear head in the 60's would be caught driving a Turbo-Hydramatic automatic, so obviously it had to come with a Muncie 4 speed manual transmission. Joe wanted a factory radio delete, which means this car has no hole in the front right fender for an antenna.
Survivor car, barn find, whatever you want to call it, there is no doubt this car is a piece of American history. Ordered from Cramer motors, and now resting just a mere 2 buildings down the road in our showroom. Where did we find it?…..hiding in a garage between Cramer Motors and the NFI Empire showroom. Thats right, this car has never gone more than the next building down the street its entire life.
The car is in exceptional condition. It is not perfect, It was not stored in a museum, and lets be honest, most cars in 1968 were far from perfect straight off the assembly line. It's 53 years old with 1,000 miles and shows an appropriate amount of wear and tear. A few paint scuffs on the hood from swapping with a cowl hood at one point in time, and a little ding on the roof are about the worst of the wear marks. It has some modifications but all are period correct, and exactly what you would have done to this car if you ordered it new in 1968. Traction bars, a dealer installed crane camshaft (with original receipt from Cramer Motors), dealer added racing stripes, dealer installed cowl plenum air cleaner (again with receipt), Cragar S/S rims, etc..
The car is very well documented with original manuals, protecto plate, original pink slip, and even a copy of the original title. Additional photos, videos, and documentation available upon request.
Call NFI Empire at 814-746-4213 to speak with an associate about this once in a lifetime opportunity.
The one feature that tipped us off that this may be a COPO car was the rear differential gear ratio. According to the Protecto Plate, this car has factory ordered 4.56 gears. Was the COPO program necessary for this option? Who better to ask than Joe's friend, the owner of the Chevrolet dealership at the time, the actual person who physically put the order in for this car, Al Cramer himself. We jumped on the phone with Al right away and verified that yes indeed, he used GM's Central Office Production Order "COPO" program to make this car happen for Joe. This truly may be a 1 of 1 car.
Amazingly, this car only has 1,053 miles on the clock. A number that is truly hard to believe…hard to believe if you are not from Erie county Pennsylvania that is. You see, as a local business owner, a lot of people around here knew Joe. A lot of people have heard about this mysterious and elusive Nova that Joe owned, but have never seen it. Many people have told us that they almost saw it once at a car show, but Joe was already gone by the time they were told "Joe's Nova is here!" On the flip side, people who knew Joe for 40 years have told us they never even knew about the car. The documentation, testimonies, and overall evidence 100% supports that this car in fact only has 1,053 miles on the odometer.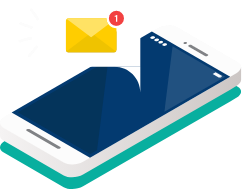 DO YOU WANT OUR EXCLUSIVE
COUPONS, EVENTS, AND INVENTORY