Make the most of your shopping experience by creating
an account. You can:

Access your saved cars on any device.
Receive Price Alert emails when price changes,
new offers become available or a vehicle is sold.



Not registered? click here
2019 JEEP GRAND CHEROKEE TRACKHAWK
Our most extreme performance build is finally here. How fitting it is that it's just in time for Halloween, as we have dubbed this King of all demons, this ruler of all hellcats, to be named "Lucifer".
Starting life as a brand new 2019 Jeep Grand Cherokee Trackhawk, with not more than 100 break-in miles, we ripped the heart out of this monster and began the transformation process. The Hellcat 2.4L supercharger just wasn't going to be a big enough set of lungs for our fire breathing demon. Instead, we ditched the factory S/C and opted for the Whipple 4.5L, then stacked that with 40 pounds of nitrous on the baddest custom 4 bottle setup ever made.
ARP head studs hold together a completely custom built valvetrain, featuring MMX pushrods, springs, and rocker arms. A custom ground camshaft regulates the heinous amounts of air and fuel being forced into each cylinder.
Fuel is delivered via Fore Innovations complete L4 triple pump fuel system. 1300 series Injector Dynamics fuel injectors allow for full custom E85 and Ignite 114 fuel dyno tunes courtesy of Dusterhoff Tuning.
Unlike so many high horsepower builds out there, we also built the drivetrain and suspension, not just to handle the massive amount of power, but to keep it planted where you want it. Unimaginable amounts of torque and horsepower course through a Pro-torque torque converter, DSS front and rear driveshafts, G Force Outlaw Axles, BWoody differential braces, ARP wheel studs, and finally into the custom billet monoblock ANRKY wheels.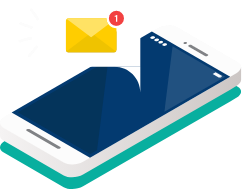 DO YOU WANT OUR EXCLUSIVE
COUPONS, EVENTS, AND INVENTORY